Sedation Dentist in Ashburn, VA
Dental Care Free of Discomfort or Anxiety
To ensure Loudoun Smile Center patients are relaxed and have a positive experience, we are proud to offer sedation options. Our friendly and professional team provides clear explanations and takes the time you need to feel comfortable. Different levels of sedation can help calm patients and minimize discomfort during a procedure. When you make an appointment, our dentist will evaluate whether our Ashburn sedation dentistry is right for you and recommend a treatment plan. Many insurance policies cover part of full anesthesia.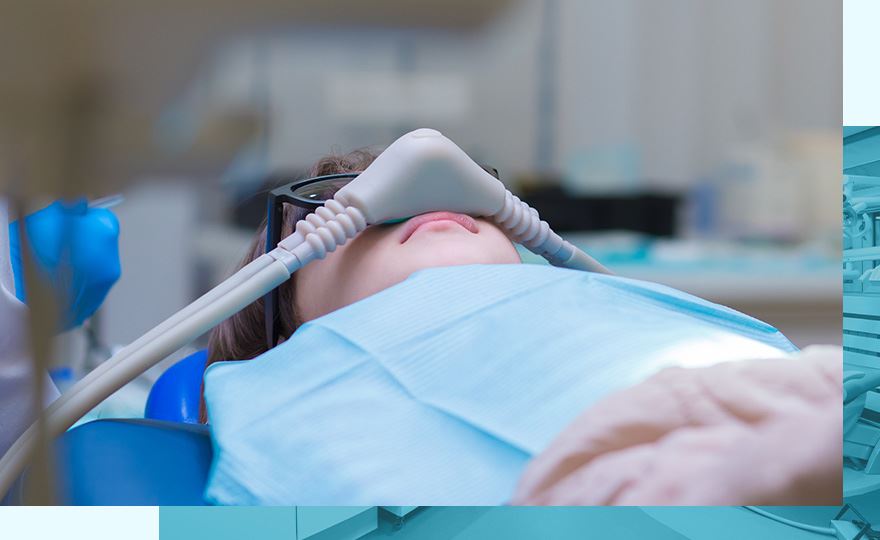 What Is Dental Anesthesia?
Dental anesthesia can be administered to relax a patient in more than one way. Usually, patients remain awake during the entire procedure in a calm and sleepy state. At Loudoun Smile Center, all sedation methods are administered and monitored by a board-certified, in-office anesthesiologist. Nitrous oxide (sometimes called laughing gas) can be mixed with oxygen and inhaled through an oxygen mask to achieve the right level of anesthesia before treatment begins. Depending on the amount inhaled, this type of anesthesia wears off quickly so you can leave our office in a completely normal, clear-headed state without much downtime after the procedure.
Another form of dental anesthesia our on-staff anesthesiologist can administer is intravenous (IV) sedation. As a drip or injection, it works quickly to leave you calm and relaxed, even if treatment takes a few hours to complete.
Whether you are worried about a painful dental procedure or you have been avoiding routine care due to nerves, our sedation dentistry in Ashburn may be the solution you need! Call us at (703) 337-3494 or contact us online to learn more.
Read about some great experiences from the dental chair!
The best & top dental practice in the area I have experienced. Very supportive staff from all aspects

- Ameen

Every time I go into Loudoun Smile Center I am greeted to a calm and welcoming environment.

- Matthew