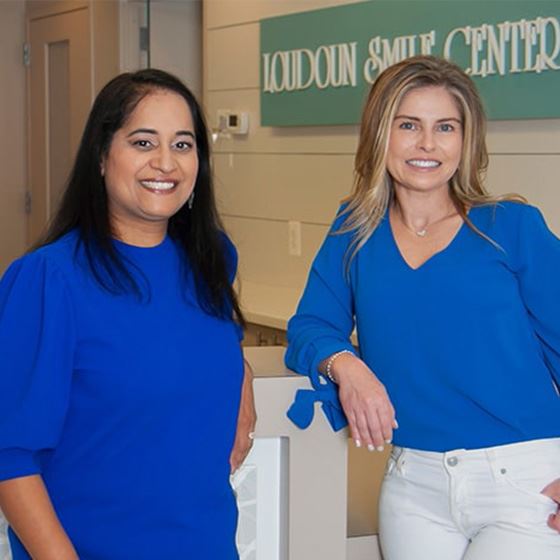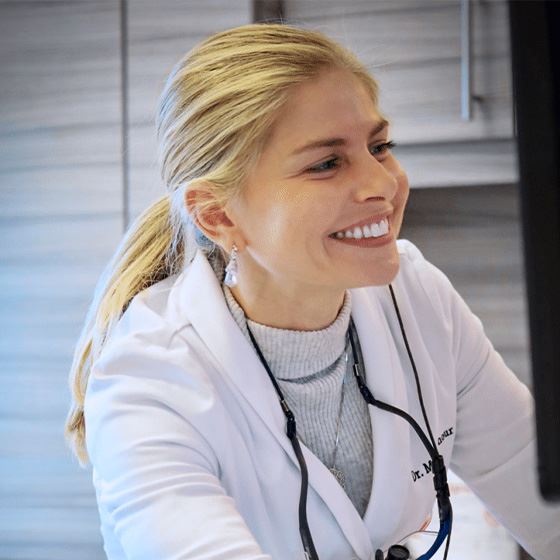 Comprehensive Dental Services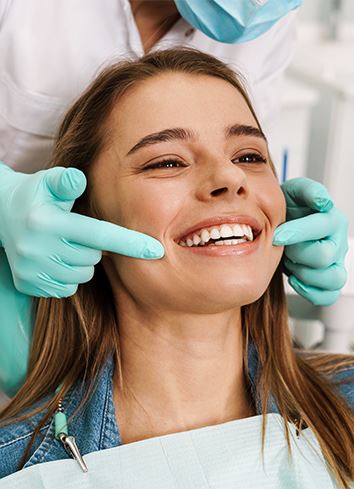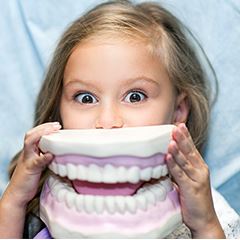 Dental Services in Ashburn
COMPREHENSIVE DENTAL CARE YOU CAN TRUST
At Loudoun Smile Center, your oral health is our priority. Our team of dental professionals is dedicated to creating a comfortable environment and building a caring relationship with each and every one of our patients.
We believe in taking a personalized approach to ensure that each patient is well taken care of by our experienced team of dentists, hygienists, and assistants. Whether you're looking for a routine cleaning, restorative dental care, sleep apnea dentistry, or other oral health services, you can rest assured that we are here to provide you with the best care for your specific needs.
Contact us today at (703) 337-3494 to learn more about how our Ashburn dental services can help you achieve the perfect smile!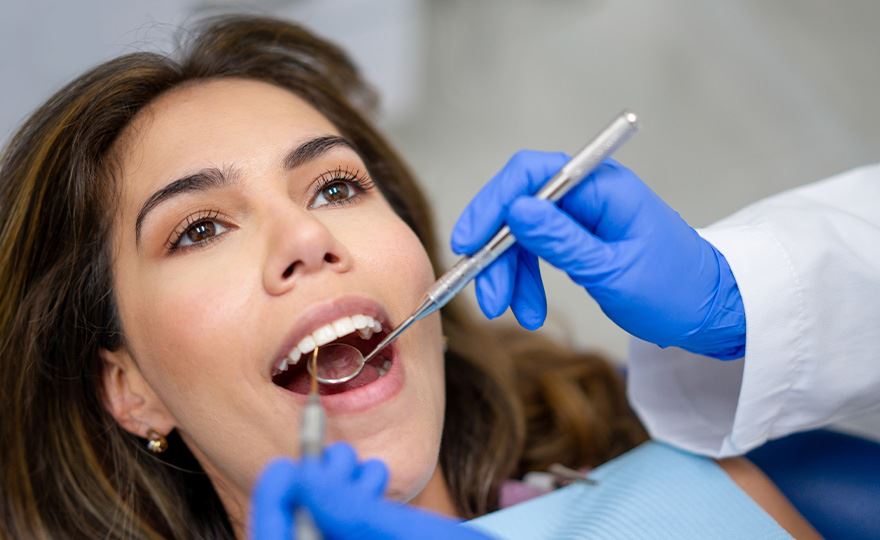 $199

New Patient Incentive
Exam, X-Rays and Cleaning. Great for patients without insurance. Offer not to be used in conjunction with any other offers or reduced-fee plans.
Services Offered at Loudoun Smile Center
General dentistry is the foundation of oral health, which includes preventive care and diagnosing any potential issues. We offer regular checkups and cleaning, as well as x-rays, in order to ensure that you are getting the treatment you need at all times.
Cosmetic dentistry is focused on improving the appearance of your smile with treatments such as teeth whitening, crowns, bridges, veneers, and more.
Restorative dentistry repairs damaged areas of your teeth and helps restore their natural form and function. This includes fillings, inlays/onlays, dental implants, and more.
Invisalign is an orthodontic treatment option that uses clear aligners instead of traditional braces. Its discreet nature makes it a popular choice for both teens and adults alike.
Sleep apnea can cause daytime sleepiness, snoring, disruption in normal breathing patterns during sleep, and other symptoms. We offer diagnosis and treatment of this sleeping disorder at our practice.
If you experience anxiety when visiting the dentist office, or if you require extensive work done all at once, sedation dentistry can help put you at ease during your visit or procedure.
We understand how overwhelming emergency situations can be, so we are available for emergency dental services for patients that have an urgent condition that requires immediate care.
Depending on what type of treatment you require, some procedures may be able to be completed in one visit with same day dentistry — saving time and stress from having to potentially come back for multiple appointments later on down the line!
CBCT Imaging Technology
Our office utilizes modern imaging technology such as Cone Beam Computed Tomography (CBCT). This allows us to take accurate 3D images of your mouth, which helps us better diagnose any existing issues, track progress of care, and plan treatments accordingly.
Read about some great experiences from the dental chair!
I thought the deep cleaning is going to hurt me a lot, but it was the opposite so professional almost painless , excellent service.

- Miguel

Always a great experience every time I come in! My kids have grown to really enjoy visiting the dentist! Thanks Dr. Patel

- Karmen
Schedule a Service with Our Dental Team Today
At Loudoun Smile Center, we believe in providing the highest quality of dental care for all of our patients. With our experienced team of dental professionals and a comprehensive range of treatments available, you'll know you're receiving the best dental care possible.
We understand the importance of optimal oral health and strive to provide an enjoyable and comfortable experience for each patient. Contact us today to learn more about the Ashburn dental services we offer, and how we can help you smile with confidence!
Give us a call at (703) 337-3494 to get started. We know you'll leave smiling!