Health > Disease
Comprehensive Dental Services in Ashburn
Dental Office in Ashburn, VA
If You Need a Dentist in Ashburn, Choose Loudoun Smile Center
Welcome to Loudoun Smile Center in Ashburn, Virginia! At our dental office, we strive to provide excellent dentistry care for all of our patients. From preventive care to cosmetic dentistry, you can trust us to always be there for you and your family.
We utilize state-of-the-art equipment and perform thorough examinations to ensure you receive the best dental care for your unique needs. Dr. Maya Bachour's mission is to help each patient achieve optimal oral health – because a healthy mouth is the gateway to a healthy body.
To learn more about our complete health dentistry services in Ashburn, schedule an appointment today! Give our dental office a call at (703) 337-3494 to begin.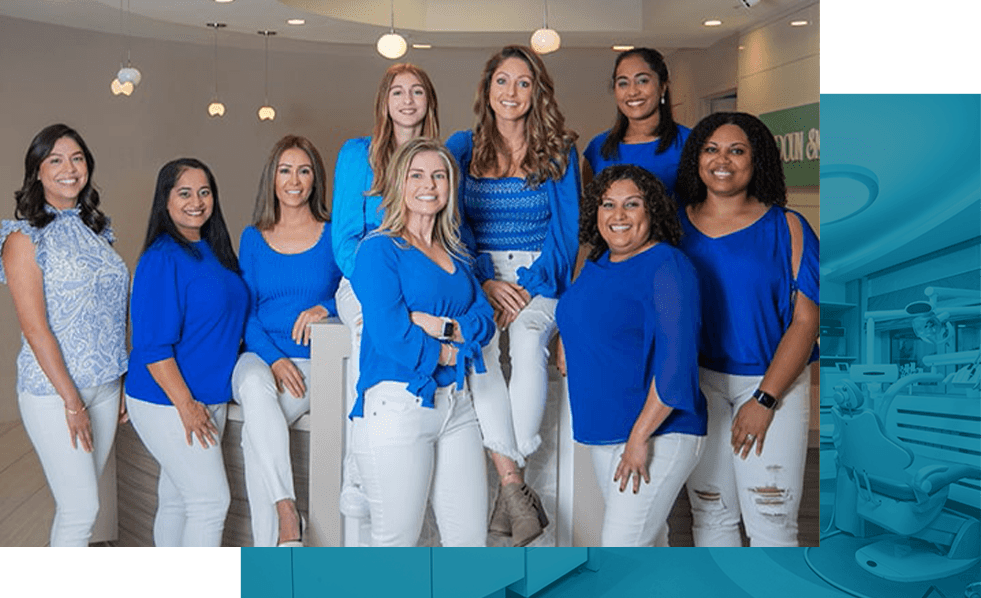 Hours
Monday: 8am - 5pm
Tuesday: 8am - 5pm
Wednesday: 8am - 6pm
Thursday: 9am - 5pm
Friday: 9am - 2pm
Loudoun Smile Center
20405 Exchange Street
Suite 201
Ashburn, VA 20147
Map & Directions
10 Years of Dental Care in Loudoun County
Loudoun Smile Center is thrilled to serve patients throughout the Ashburn and Leesburg areas. Our vision is to make Loudoun the healthiest county in the nation, and through our commitment and innovative methods, we believe we can make that happen. Every aspect of how our dental office in Ashburn, VA runs is geared toward that ideal. Perhaps the single most important factor in a person's dental health is preventative care, and this is something that is built into everything we do.
We are passionate about taking the time to work with every patient on an individual level and strive to provide education and solutions to ensure that their long-term outcomes are positive ones. This means helping establish and maintain healthy oral hygiene habits, communicating how to properly care for newly-completed restorative dental work, and even supplying custom options such as sports mouth guards and sleep apnea devices. No matter what you are looking to accomplish, our team can help you get there.
A Team Dedicated to Your Oral Health
Loudoun Smile Center offers personalized dental plans customized to your needs and budget. At your appointment, Dr. Maya Bachour and Dr. Bindi Patel will discuss your current state of dental health, in addition to your dental needs and goals. We accept most insurances and will work together to help you understand your dental health benefits. We also offer Care Credit payment plan options for out-of-pocket payments.
Additionally, our team is dedicated to serving patients in a variety of languages, including English, Spanish, Arabic, and Hindu. We believe creating a close rapport with our patients is paramount in helping achieve dental health goals, so we are happy to serve you in your preferred language. Our goal is to help you make informed decisions regarding your oral health!
---
Schedule a consultation with our dentists in Ashburn, VA today by calling at (703) 337-3494 to get started on the first steps of your dental care plan.
---